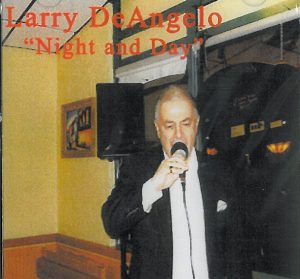 GREENVILLE, S. C. – Entertainment Plus Creations is excited to announce that big band singer Larry DeAngelo will be performing for the Shriners Hospital for Children in Greenville, South Carolina on Jan. 9, 2019.
If you plan on being in the area, please join us for this event. Larry will be performing many of the tracks from his Everything Happens to Me and Night and Day releases, as well as snippets from The Al Jolson Project/featuring Larry DeAngelo and Friends, soon to be released by Entertainment Plus Creations.
Larry will be accompanied by John Martin of Sitnspin Studio, where much of this chart-busting work was produced and recorded.
"I am excited to be singing the kind of music I love and for such a great cause," says DeAngelo. "The work that Shriners does for these kids is amazing. I also think the folks in attendance should be able to embrace some of our big band selections, some of which haven't been covered for years."
——————
Entertainment Plus Creations is comprised of the vocal stylings of Larry DeAngelo, the artwork of his late wife, Judith Carlson-DeAngelo and the journalism of their longtime friend Ed Zwirn. For more information, go to www.entertainmentpluscreations.com or contact Ed Zwirn at EZwirn@msn.com
#####
Shriners Hospitals for Children is one of the largest pediatric sub-specialty health care systems in the world, providing specialized care to children with orthopaedic conditions, burns, spinal cord injuries, and cleft lip and palate. The organization is dedicated to improving the lives of children through innovative care, world-class research and outstanding teaching programs for medical professionals. Each of its 22 locations specializes in one or more of these broad service lines. All care and services are provided to children up to age 18 regardless of the families' ability to pay.