By Ed Zwirn
New York Post, Aug. 19,2017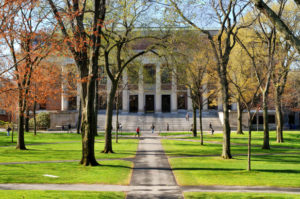 Now is the time to load up your car for the hours-long drive to take your child to college — with little thought given to the loans taken out back in the spring to put them in class.
Nationwide, student loan debt affects more than 44 million borrowers, who owe about $1.3 trillion, according to a survey by LendEDU, a private firm that connects students and their families with student loans and loan refinancing.
While education loan debt is lower than mortgage debt, it's higher than that of either credit cards or auto loans.
The survey, which utilized data from 1,161 four-year colleges throughout the country, found that college students at in-state public schools paid an average $20,090 in annual tuition for the 2016-2017 school year, up 2.6 percent from 2015-2016.Tuitions at nonprofit private institutions went up more steeply, rising 3.4 percent, to hit $45,370.
But despite these increases, the average amount of debt incurred by graduating students throughout the US last year actually fell slightly, with the class of 2016 figure down 1.5 percent, to $27,975.
New York State, at $30,304, placed 13th in average student debt, a fall of 2.7 percent over the previous year.
This result is likely to trend lower over the next couple of years, as new scholarship rules announced in May will allow New York students whose families earn $125,000 or less to attend state and city universities tuition-free.
Pennsylvania had the dubious distinction of placing first in the state breakdowns at $35,185, up 1.9 percent from last year. Utah ranked lowest in the survey's state breakdowns, with last year's graduates owing an average of $18,180.
The most debt-ridden college graduates last year were the ones to emerge from Indiana's Rose-Hulman Institute of Technology, a small private college specializing in engineering, math and science, where 2016 graduates owe an average of $59,113.
The most debt-free graduates came from Newman University, a Catholic liberal arts institution in Wichita, Kan., where the average debt per borrower weighed in at $3,809.