By Ed Zwirn
Welcome to a boo-tiful new world.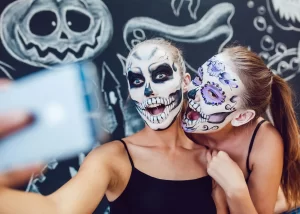 Halloween used to be an occasion to spook your neighbors in person, with costume and candy sales driven by trick-or-treaters and/or those looking to make the scene at parties and clubs.
But even as Halloween continues to generate strong retail revenue, not only is the shopping (and influencing) migrating online, but so are the venues at which costume purchasers intend to strut their stuff — with Instagram and Snapchat taking the place of face-to-face encounters.